OSHA Training Sampus - Contact Us
Customer service is an integral part of our job and we take it seriously. Our company's most vital asset is you – the customer.
See our Frequently Asked Questions (FAQs) to answer most questions.
24×7 Support:
(877) 881-2235
www.360trainingsupport.com
For additional questions, have some feedback or a new idea? Let us know. We'd love to hear from you. Please use the contact form below:
About OSHA Training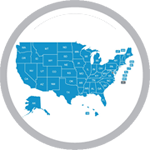 National OSHA Training Provider
OSHA training provides instruction on OSHA standards as required by 29 CFR 1926 - Construction or 29 CFR 1910 - General Industry.
Meets Latest OSHA Standards
Auto-bookmarking
Certificate upon completion
24x7 Online Support: Click here
Money Back Guarantee
Powered by 360training.com